Top Teams Collide In Florida Prospects Thanksgiving Invitational
Nov 25, 2011
By: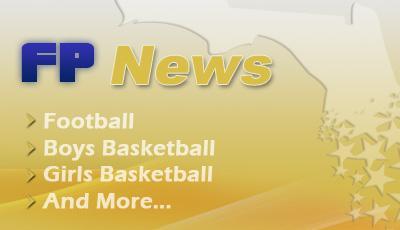 Girls' high school basketball season is finally here, and this week Florida Prospects will provide an inside look on today's Top 25 teams. With the state (FHSAA) increasing its classifications from six to eight, many participating schools believe this will provide a lot more excitement and opportunity for them participate in Lakeland this year.

Florida Prospects will present to you with the Top 25 Girls Team Power Rankings Poll starting today. The Power Rankings will be updated every Monday for (Girls Basketball) and Tuesday for (Boys Basketball). These rankings are based on the best teams regardless of their classification in the state of Florida.

Top ranked and defending champs (6A), Dr. Phillips H.S., will be the host school for the First Annual Florida Prospects.com Thanksgiving Invitational. This anticipated two day event will begin this Friday, November 25 and conclude on the following night with five exciting games.

The following schedule for this event is listed below:

FRIDAY (11/25/11)



Game #1: St. Augustine H.S. (Away) vs. Colonial H.S. (Home).....................3:00pm

Both, Colonial and St. Augustine, are young talented teams with promising days ahead of them. This is a great match-up for both clubs to develop an identity for the remainder of the season.



Game #2: #8 Dr. Krop H.S. (Away) vs. #18 Winter Haven H.S. (Home)......... 4:30pm

The key word for this game is REBOUND, which can describe both teams in the same way. How will both teams rebound during the course of the game to maximize possessions? And how will both teams from losing to ranked teams early in the season. Dr. Krop lost to Lourdes by one and Winter Haven lost to Haines City by eight points. Both teams dropped, however still in the FP Top 25 Poll.



Game #3: #4 Edgewater H.S. (Away) vs. #7 Buchholz H.S. (Home).............. 6:00pm

Edgewater is a tough team to beat when they are consistent and will be facing a hungry Buchholz team with the taste of eagerness. Buchholz will try to get back to Lakeland and play for a title in 7A. Edgewater battled injuries; however is still dangerous team to face at this time.



Game #4: #10 Haines City H.S. (Away) vs. #1 Dr. Phillips H.S. (Home)…….....7:30pm

Transition and up-tempo style of play for both teams in this match-up. Both teams can play fast, under control and great team defense. Haines City will have their hands full versus a Dr. Phillips' version of the "Big 3". Ranked #1 in the state and #13 nationally, Dr. Phillips is loaded.

SATURDAY (11/26/11)



Game #5: University H.S. (Away) vs. St. Augustine H.S. (Home).................. 1:30pm

This will be the first game on the second day and both of these teams have great potential. They are both well coached teams with youth at the guard position. Great opening game with talented players across the board and don't be surprise if this game goes into overtime.



Game #6: Colonial H.S. (Away) vs. #10 Haines City H.S. (Home)..................3:00pm

Colonial is a young talented team without experience. This will be a true test for Colonial as they battle an explosive Haines City squad with something to prove. Colonial ended their season last year in district playoffs to University, while Haines City lost in the regional semifinals to Winter Haven last year.



Game #7: #18 Winter Haven H.S. (Away) vs. #25 Jones H.S. (Home)..................4:30pm

Winter Haven was four points away from winning a state title (5A) last year losing to Dillard 46-43. After losing to #10 Haines City by eight points, Winter Haven dropped from #16 to #18 in this week's poll. Jones enter this event with no loses and have their eyes on a potential upset.



Game #8: #7 Buchholz H.S. (Away) vs. #8 Dr. Krop H.S. (Home)..................6:00pm

Even though both teams lost in last year's state semifinals, this game could be the most intriguing match-up on the schedule. These teams are very talented and could present problems for one another because of their similar style of play.



Game #9: #20 South Broward H.S. (Away) vs. #1 Dr. Phillips H.S. (Home)…..7:30pm

This will be a re-match of last year's state 6A semifinal game. Dr. Phillips defeated South Broward 51-41 and went on to capture the state final versus Lake Mary, in an overtime thriller. South Broward lost three key starters, while Dr. Phillips returns all five plus more.

To Top

Email

Printer Friendly

Save to My FloridaProspects.com