Football News
Jan 10, 2012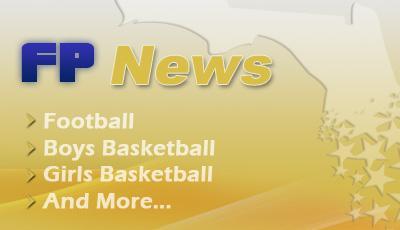 The Florida Prospects staff would like to extend its warmest welcome to you and thank you for attending our Seventh Annual Florida Prospects Boys Basketball Martin Luther King Jr. Classic at Orlando Jones High School.
1 - 25 of 479 Football Stories. Next Last

Jun 1, 2011

May 25, 2011

May 24, 2011

May 24, 2011

May 20, 2011

May 20, 2011

May 19, 2011

May 19, 2011

May 9, 2011

May 6, 2011

May 5, 2011

May 3, 2011

Apr 7, 2011

The 2011 Florida Football class is shaping up to be one of the best classes throughout the nation. The class bolsters several players who will be highly ranked nationally with potentially the top player in the nation. Today Florida Prospects releases our Pre-Season Boys Top 100 for the class of 2012.

Apr 6, 2011

As Florida Prospects prepares to release its initial lists of 5 star football players for the class of 2012 we first wanted to share our grading process with you. Our grading scale is a combination of scores in 5 categories which are: Athleticism, Field Presence, Potential, Stature, and Technique. Here is a synopsis for what we look for in each category and a description of how we score the athletes as well as our general grading scale.

Feb 2, 2011

Besides playing for a national title, national signing day is the most important day for high school football players. Here is an update on some of the signings around the state.

Dec 18, 2010

Can you hear the hype? Can you feel the buzz? Orlando, Are you ready? I know I am. Iím so ready that as I am writing this I have the Rocky theme song blasting in my ears. Iím so excited Iím writing this in the dark at about 5 in the morning and I can feel the adrenaline coursing through my veins, and Iím not putting on a single pad tonight. There are State Championship games and then there are Heavyweight Title Fights. When The Orlando Dr. Phillips Panthers and Miami Central Rockets take the field tonight for the 6A State title game expect the latter.

Dec 17, 2010
We preview all three games and tell you who and what to watch for while you are taking the games in.

Dec 12, 2010
The Cocoa Tigers defeated The Glades Central Raiders last night in an epic State Championship Game

Dec 12, 2010
Special teams blunders doom the Glades Central Raiders as The Cocoa Tigers refuse to be denied in their quest for a 3rd state championship Title stunning Glades Central 14-13 without their superstar.

Oct 5, 2010

This yearís class of Linebackers is very similar to that of the Defensive Linemen in that although the quantity of quality talent is exceptional. The exceptional talent is sparse, that is at least as long as James Wilder Jr. Insist on playing running back. There is one phenomenal player, a couple of very good prospects and a bunch of young men who will be solid contributors at the next level however they have not yet displayed the potential they will need to they will develop into stars.

Oct 4, 2010

The 2010 high school football season is halfway through and there are still many questions left to be answered. Many questions will be answered this week as many of the top teams starts to play against each other. Here is a late Monday Morning Quarterback edition.

Sep 22, 2010

Week 8 is in the books and the football season is off to a great start. Their were a few changes in the Top 25 this week, with three new teams making their debut. Here is the top 25 for Week 9.

Sep 18, 2010

Last year, Orlando Dr. Phillips and Orlando Olympia played two games against each other that went down to the final play of the game and Dr. Phillips winning. This year, the Panthers didnít leave any room for doubt as they defeated the Titans 49-0 in front of a sold out Titan stadium.

Sep 15, 2010

Week two is over and the elite teams are starting show. Not to many changes this week but the Poll has a couple of newcomers. Here is the top 25 for Week Three.