Showtime Ballers Skills and Drills Exposure Camp
Oct 5, 2009
By: Special to Florida Prospects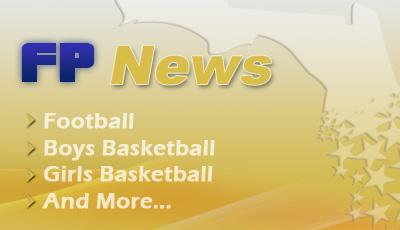 TOP 5 CAMPERS OF THE DAY

SHANE LARKIN 5'11 PG 2011 DR PHILLIPS
ROBERT BROWN 6'5 SG 2011 EASTRIDGE
MARC NORIELA 6'6 SF 2012 APOPKA HIGH
JORDAN GRIFFIN 6'7 SF 2010 LYMAN HIGH



2010



JORDAN GRIFFIN
, 6'7 SF LYMAN HIGH , JORDAN IS VERY BOUNCY AND ATHLETIC, HE FINISHED WELL AROUND THE BASKET. HAD A FEW ESPN DUNKS THROUGHOUT THE DAY. ALSO RUNS THE FLOOR WELL AND BLOCK SHOTS.
SEBASTIAN SIERRA
, 5'10 PG OLYMPIA HIGH , BAS PLAYED SOLID THROUGHOUT THE DAY. HE SHOWED THAT HE CAN SHOOT, DRIBBLE AND PASS THE BALL WELL. HE PLAYS GOOD DEFENSE AND CHALLENGED EVERYONE AT THE CAMP LIKE HE HAD SOMETHING TO PROVE.
NICK MAUGE
, 6'4 SF TIMBER CREEK, NICK SCORES WELL IN TRANSITION AND WAS ALWAYS IN THE RIGHT PLACE WHEN THE BALL CAME OFF THE RIM TO SCORE EASY BUCKETS. SHOWED HE CAN HIT THE MID-RANGE SHOT AND PUT THE BALL ON THE FLOOR TO GO AROUND THE DEFENDER TO THE BASKET.
2011


SHANE LARKIN
5'11 PG DR PHILLIPS, SHOWED WHAT HE DO BEST. SHANE CAN SCORE, DRIBBLE, PASS, REBOUND AND PLAYS GOOD DEFENSE. HE COULD NOT BE STOPPED AT THE CAMP.
SHANE HAS AN OFFER FROM UCF, VCU, AND GEORGE MASON. HAS HIGH INTEREST FROM NUMEROUS SCHOOLS. HE WILL TAKE AN UNOFFICIAL VISIT OCT 10 TO UNIV OF CINCINNATTI AND OCT 16 TO USF.

ROBERT BROWN
6'5 SG EASTRIDGE HIGH, ROBERT SCORED ANYTIME HE WANTED TO. ROBERT FINISHES WELL AROUND THE BASKET AND HAD SOME MONSTEROUS DUNKS THROUGHOUT THE DAY. THE WINDMILL DUNK WAS THE FAVORITE. ROBERT SHOT WELL AND AVERAGED 25PPG AT THE CAMP.
ROBERT HAS ALREADY COMMITED TO VIRGINIA TECH AS UPCOMING JUNIOR

CORNELL GUNTER
6'1 COMBO GUARD WECHIVA HIGH, CORNELL SHOWED HE CAN PLAY ON BOTH ENDS OF THE FLOOR. CORNELL PLAYED GREAT DEFENSE AND SCORED AS WELL. HE WAS ONE OF THE BEST DEFENDERS AT THE CAMP.
TJ CHISOLM
6'6 SF CYPRESS CREEK, IS VERY ATHLETIC AND PLAYS EXCEPTIONAL DEFENSE. TJ RUNS THE FLOOR WELL AND FINISHES AROUND THE BASKET. HE ALSO SHOWED HE CAN SHOOT BEHIND THE ARC.
MARK GUERRIER 5'10 PG DR PHILLIPS, MARK SHOT THE BALL WELL BEHIND THE ARC. ALSO PLAYED GREAT DEFENSE AND FINISHED AROUND THE RIM WELL.

2012

MARC "EDDY" NORIELA, 6'6 SF APOPKA HIGH, MARC WAS VERY IMPRESSIVE IN THE DRILLS AND THE 5 ON 5 GAMES. HE RUNS THE FLOOR WELL AND FINISHES AROUND THE BASKET. MARC ALSO SHOWED HE CAN HIT THE MID-RANGE SHOT CONSISTENTLY. MARC IS RECEIVING INTEREST FROM JACKSONVILLE UNIVERSITY.

OSCAR TORRES 6'5 SF DR PHILLIPS, STARTED THE DAY SLOW BUT FINISHED WITH A BANG. OSCAR PROVED THAT HE HAS TO BE RESPECTED BEHIND THE ARC. HE RUNS THE FLOOR WELL AND PLAYS GOOD DEFENSE. TRANSFER FROM GA. PLAYED AAU BALL LAST SUMMER WITH THE GEORGIA STARS

IKE LANE, 5'10 PG DR PHILLIPS, IKE WAS ON FIRE MOST OF THE CAMP BEHIND THE ARC. IKE SHOT THE 3 BALL WITH HANDS IN HIS FACE REPEATEDLY. IKE CAN SCORE IN ANY WAY AND A DEADLY SHOT OFF THE DRIBBLE. HE ALSO PLAYED GREAT DEFENSE.

OWENS PEREZ, 6'8 F WEST ORANGE, OWENS WAS JUST A BEAST IN THE PAINT AND SCORED WHENEVER HE GOT THE BALL IN THE PAINT. HE ALSO HIT SOME MID-RANGE SHOTS AND SHOWED HE HAS TO BE RESPECTED. RECEIVING INEREST FROM JU.

2014

SURPRISE PLAYER OF THE CAMP


WES PEREZ, 6'1 SG OCOEE MIDDLE SCHOOL, THE YOUNGEST PLAYER AT THE CAMP BUT HE HELD HIS OWN ON THE COURT. WES SHOT THE BALL CONSISTENTLY BEHIND THE ARC. HE WAS ABLE TO GET TO THE BASKET AND FINISH OVER TALLER DEFENDERS. STAY TUNED FOR THE YOUNGER PLAYER



To Top

Email

Printer Friendly

Save to My FloridaProspects.com