Rivers Hot Shooting Leads Wilcats Past the Bears
Feb 19, 2010
By: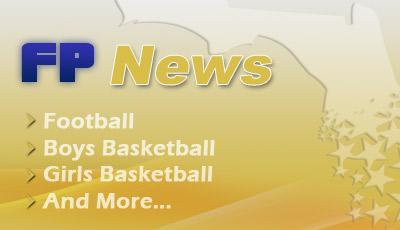 Playing in front of a capacity crowd of close to 2000 people, which included Duke University Head Coach Mike Krzyzewski, Winter Park junior guard Austin Rivers put on a scoring exhibition leading his team to a 83-60 victory over Winter Springs.

The game was touted as the top first round game in the state putting the state's top two teams in the final ranking against each other.

Winter Springs got off to an early lead forcing Winter Park to call an early timeout. From their it was all Wildcats or better yet All Austin Rivers as he scored 20 of his game high 41 points in the first half including six three pointers as the Wildcats closed the half on a 38-12 run to take a 40-21 commanding half time lead.

Rivers actually missed his first shot attempt badly from three point range but wouldn't miss another shot until his 60 foot heave to end the half which barely missed off the rim.

"I just get in one of those zones sometimes where everything is falling. My teammates did a great job of getting me the ball." Rivers said.

In the second half, Winter Springs was able to get within 12 points by fouling the Wildcats and sending them to the line. A strategy that worked the previous week in Edgewater's upset victory of Winter Park. After six consecutive misses from the line, Winter Park called a time out to regroup.

Putting the ball in Rivers hand down the stretch, he went 10-11 from the line in the fourth quarter putting the Bears away.

Winter Springs season ends with the schools best three year stretch. Senior Luis Jacobo led the Bears with 18 points while senior Daniel Kuhl added 11.

Winter Park now travels to Edgewater for a rematch of their District final.

To Top

Email

Printer Friendly

Save to My FloridaProspects.com