Panthers Get Back to Winning Ways
Feb 12, 2010
By: Robert Sumpter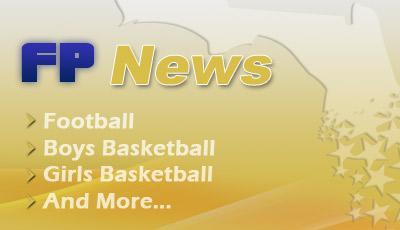 Vero Beach - After losing their first game of the year in the district finals to Apopka, the Lady Panthers of Orlando Dr. Phillips was ready to get back on the court and start a new winning streak. It didn't take them long to start the streak as they easily defeated the Vero Beach Lady Indians 59-34 in the first round of the 6A state playoffs.

After coming off of their first lost of the season, all eyes were on the young Panthers team to see how they would react.

"We really didn't know how our girls would react coming off of our lost against Apopka. With a young team, you have to be a little concern, but our girls came out and played with lots of energy and focus tonight and that's why we were able to get the win." Dr. Phillips coach Anthony Jones said.

The Panthers never trailed in the game getting off to a quick start on the Indians 19-8 in the first quarter.

"It was very important that we come out early and set the game tempo. We were able to create turnovers which led to many easy baskets for our team. When we are playing at our best we are hard to beat." Jones said.

The Panthers was led by their freshman trio of Lexi Brown, Hannah Schaible and Sydney McCaskill who accounted for 49 of the teams 59 total points.

In the victory, the Panthers get their first playoff win in 12 years after a 9 year hiatus from the playoffs. Their next opponent will be a familiar foe as they face off against the only team to defeat them this year in the Apopka Blue Darters who defeated Kissimmee Gateway 68-30.

"The Apopka game will be a revenge game for our team. We have played them twice this year, with us winning one and them winning one. But the game on Tuesday will be different because it's a win or go home game and I know our team will be ready." Jones said.

To Top

Email

Printer Friendly

Save to My FloridaProspects.com