Florida Prospects First Annual Prospects Girls Thanksgiving Invitational
Nov 21, 2011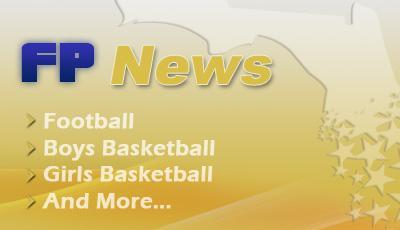 Florida Prospects Presents Our First Annual Florida Prospects Thanksgiving Girls Basketball Invitational Sponsored by Bapiste Orthodontics

FOR IMMEDIATE RELEASE

CONTACT: Robert SumpterNovember 18, 2011 rsumpter@floridaprospects.com

Orlando, Fl

The Florida Prospects staff would like to extend its warmest welcome to you and is honored to present our First Annual Florida Prospects Girls Thanksgiving Basketball Invitational.

The event is designed to give teams the opportunity to showcase their talent to college coaches and the community. The Florida Prospects Girls Basketball Invitational is designed to bring exposure to Central Floridaís top high school basketball programs, by pairing some of the best talent.

This yearís event will be very highly competitive as we are proud to bring some of the best teams in the state of Florida.

Teams includes Reigning 6A(8A) state Champion Orlando Dr. Phillips, 5A State runners up Winter Haven, 5A Final Four participants: (8A) Miami Dr. Krop (8A) South Broward (7A) Gainesville Buchholz, Regional Finals Participants Orlando Edgewater and St. Augustine High School and a host of other schools that will represent some of the top talent in the state.

Florida Prospects is organizers of five major events throughout the state and is proud to be a part of another event that will showcase Floridaís kid to college coaches across the nation.

With the teams involved in the event, we feel confident that this will be an event that you will enjoy. Any questions please contact Robert Sumpter 321 439-7759 or Tommie Butts 754 264-3163. By email rsumpter@floridaprospects.com or tbutts@floridaprospects.com . Or visit our website at www.floridaprospects.com

Attached is a schedule for the games and a list of some of the top talent that will be in the tournament.

***All Games will be played at Orlando Dr. Phillips High School***

Friday (11-25-11)

GAME #1: St. Augustine H.S. vs. Colonial H.S.

To Top

Email

Printer Friendly

Save to My FloridaProspects.com