Central Florida Guard Ready for a Big Season
Aug 18, 2010
By: Robert Sumpter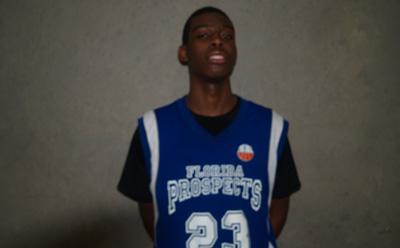 Going into the 2009 season Wekiva guard D'Andre Bullard was a relatively unknown prospect. Unlike many of the top players in his area, Bullard didn't have any Varsity experience and wasn't expected to play a major role. But with a solid junior campaign and an excellent summer, Bullard has proven that he is one of the better players in the Central Florida area.

Bullard new found success is something he would have never expected two years ago. After getting over the disappointment of not making the Varsity team his sophomore year, Bullard came into his junior campaign as the odd man out. Wekiva's Varsity team was returning virtually all of their players from the year before and was expected to be one of the most improved teams in the area.

"Going into my junior year, I wanted to prove that I belong on the team. I didn't want to just be on the team, I wanted to make a difference. I felt that I had improved over the summer and wanted to show everyone. Before my first game, my coach had advised me that I may not start but he would give me an opportunity to be the finisher. My first game I came off the bench but I led the team in scoring with 16 points and five assists. After that my confidence grew and just wanted to continue showing my teammates what type of player I am." Bullard said.

At 6'4 Bullard is a difficult match-up for most point guards. He is big and strong enough to post any guard up and is one of the quicker guards in the state. Bullard's best asset may be on the defensive side of the ball. With his length and foot speed, he usually guards the other teams' best player and shuts them down.

Over the summer, Bullard showed his new found confidence playing travel ball with Team Florida Prospects. During the summer, Bullard help lead Team Florida Prospects to a 25-11 record while playing against and defeating some of the top teams and players in the nation.

"D'Andre Bullard is one of the most underrated players in the state. Over the past year his game has went from a passive unsure guard to an aggressive confident player who can beat you on both sides of the court. He has always been a good defensive player, but his offense has really come around and he is truly one of the top all around players in the state." Florida Prospects Director of Basketball Tommie Butts said.

Colleges have noticed the improvement of Bullard as well. Since the summer several schools has expressed interest in the point guard. Schools include: High Point, Bethune Cookman, Western Carolina, James Madison, Northeastern and Florida Southern.

While Bullard is enjoying the recruiting process, he is focused on his upcoming high school season.

"This year my main goal is helping to lead my team to Lakeland and win a state championship. I feel that we have a very good team and a great opportunity to go a long way. It's part of my job as a leader to make sure we do it." Bullard said.

To Top

Email

Printer Friendly

Save to My FloridaProspects.com