Dismal Fourth Quarter Dooms Winter Park
Mar 6, 2009
By: Robert Sumpter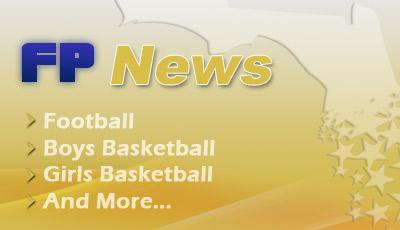 The second semifinal of the class 6A championship featured a rematch of two familiar foes as the Orlando Olympia Titans faced off against the Winter Park Wildcats.
In their first meeting, Olympia used a furious fourth quarter rally to defeat the Wildcats, by six. This time no comeback was needed as the Titans outscored Winter Park 21-2 in the fourth quarter to advance to the championship game 63-44 to face Miami Coral Reef.
We have been waiting four years for this moment. Last year we lost because I feel we lost focus. We read all of the news clippings and figured we would automatically be in the finals. This entire season we took every game one at a time and now we are one game away. Said Olympia Titans Guard Martell Buie, who finished with a game high 25 points.
The game was close throughout as both teams was able to make shots and make runs.
The game seemed as if the Titans were going to run away with it early in the second half as the Titans broke a 30-30 tie with a 9-0 run to begin the third quarter.
Winter Park answered the Titans run with a 12-3 run to end the third quarter and left the game tied at 42-42.
Thatís when the Titans took over. Led by Buieís 10 points in the fourth quarter, the Titans simply shut down Winter Park with smothering defense. They shut down Rivers who scored the Wildcats only bucket in the fourth quarter and held him to only 12 points on 5-16 shooting.
Thatís their experience showing. This was the second time we felt that we had them and we came up short. We lost our focus and stop doing what we were doing the in the first three quarters of the game. We will definitely take this game and use it to make us a better team in the future. Winter Park sophomore guard Austin Rivers said.
The Titans will now face off against Miami Coral Reef in Saturdayís 6A final.

Coral Reef defeated Santaluces 68-48 in the first semifinal game.

To Top

Email

Printer Friendly

Save to My FloridaProspects.com